About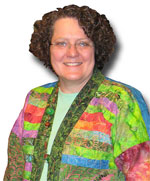 Mary Anne graduated from Brigham Young University majoring in Business Education with a minor in Business Management. After graduating, she was a stay at home mom for a few years and then worked in the mortgage industry for over 10 years. She is now excited about the opportunity she has to share her life-long sewing and quilting talents and experiences with others who have the desire to learn from her.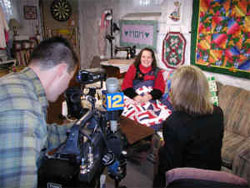 Mary Anne has always thought of making quilts for those in need or comfort. After the attacks on the World Trade Center in 2001, she felt compelled to reach out to those families affected in her community. Being a quilter, she decided to make a quilt for each of the 10 families that had lost someone in the tragedy. She posted a request on the internet asking for quilters to send her blocks to be used in the project. The response was very overwhelming! From the help of many wonderful quilters all across the world, over 30 quilts were made and distributed to local families in the Westchester, New York area including the ten families in Pelham. Her work was featured on the local television station and in several local newspapers.
Pelham New York Comfort Quilt Project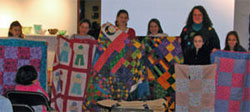 Since moving to Utah she strives to keep the love of sewing (and quilting) alive and well by continuing to teach children's sewing classes on a weekly basis in her studio.
Whille living in New York she taught quilting classes in her home studio, the Pelham Art Center (Pelham, NY), Pins and Needles (Mt. Kisco, NY), and at workshops in the tri-state region. Additionally, she taught hand-sewing to young children during their lunch-time enrichment hour program in the local grade schools.
Mary Anne is a member of Empire Quilters, Northern Star Quilter's Guild, The Pelham Quilters, and The Village Square Quilters and has served as both vice president/program chair and president. She has served as the By-laws Chair for MAQGNet, (Mid Atlantic Quilt Guild Network) and is a member of QPN (Quilt Professional Network). She is also a registered Kids Can Sew® Fashion Design instructor.
Mary Anne lives in Provo, Utah with her husband Tom. She is a mother and grandmother to nine beautiful grandchildren.